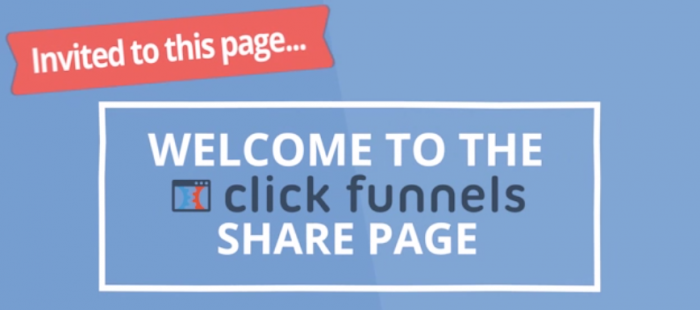 In this post, I'm going to look at ClickFunnels and GetResponse and try to answer a question: Which one from these mailing services is the best email marketing service.
Indeed, there is no simple answer, it all depends on your own personal needs, your available budget, your experience with automated marketing and marketing automation tools.
So, take a look at some of the questions and answers below. I have compiled these to look at all the pros and cons. To make it easier for you to decide which one is best email marketing service for you.
Mailing Services: What is each Platform Designed to Do?
Each automation platform from our list has a different functionality. For sure, an understanding of how they work will help you decide which one is most suitable for your needs.
To clarify, ClickFunnels is used to build a website that is a sales funnel and act's to convert visitors to your site into sales.
So, it gives you the option to choose from a variety of sales funnel templates. From there you can choose a design, change the images, add your own copy and essentially make the site relevant to what you want it to say. At this stage you are pretty much set up.
ClickFunnels boasts some really helpful pre-built marketing elements. These can be dragged and dropped where you want them allowing you to customize the site according to your business needs.
On the other hand, GetResponse started as an ordinary email marketing platform. But have now expanded to provide landing pages, marketing automation and can even help you create webinars.
Certainly, both of these platforms can be used to provide a comprehensive online marketing service, and although they describe their services in different ways. However, the actual aims of both are similar.
Above all, using these platforms will mean that you will be able to keep on top of your online marketing, especially useful if you do not have a bespoke department to take care of it all for you.
Mailing Services: Comparing Features
Lets jump in to the features, I have created an easy chart showing the features of each company side by side. As a result, you can compare their features easily.
Despite that these are not exhaustive lists of what each company offers, they will give you some insight into what each platform offers.
ClickFunnels
A/B Split Testing
Amazing Funnel Templates
Email Automation
Custom Order Pages
Upsell Downsell Pages
Share Templates With Friends
Integration With Tons of Tools
Actionetics Autoresponder
BackPack Affiliate Program
Shopping Cart
Free Trial
GetResponse
Advance Analytics
Autoresponder
Email Automation
Run Webinars
Mobile App Workplace
Landing Page Templates
CRM
Survey Creation
List Builder Apps
Forms
Auto funnel
Free Trial
Mailing Services: Will these platforms work for my size of business?
Definitely YES, both ClickFunnels and GetResponse can be used for any sized business. However, it has to be said that one of them is much more suitable for smaller sized organizations. This relates to the way the plans are arranged and charged.
ClickFunnels plans are more expensive but there is more variety. Whereas GetResponse has more choice when it comes to package size.
For a large business ClickFunnels plans may be more viable, the smallest (and cheapest) costs $97 per month ($19 through share funnel).
At the same time, for the smaller business, GetResponse's offer of several size of package, with the smallest starting at $15 may be more practical.
The cheaper plans only include limited features. However, they do include email marketing, auto responders, basic landing pages as well as workflows and tags.
Mailing Services: How Tech Smart Are You?
Both ClickFunnels and GetReponse are aimed at people who are not particularly experienced with tech.
Even inexperienced users of ClickFunnels have said they were able to use the sales funnel templates. There is no need to have any understanding of coding or web design to be able to build a customized sales funnel, complete with email marketing.
In addition, GetResponse offers easy of use. However, some users have said it can be difficult to edit some of the pages. In some cases they had to start again just to change a single feature or design.
Mailing Services: What about Cost?
Each platform offers a variety of plans and ultimately the plan you choose will depend on your own needs – the size of your business, the amount of website visitors you have and how many subscribers you anticipate.
ClickFunnels has 2 packages.
The Startup package:
100 pages
20 funnels
3 custom domains (One is FREE)
Hosts up to 20,000 unique visitors
From $97 per month
The Enterprise package:
300 pages
70 funnels
20 custom domains
Hosts up to 100,000 unique visitors
From $297 per month
GetResponse has a much wider variety of packages, comprising of 4 options.
The email package: From $15 per month
The pro package: From $49 per month
The max package: From $165 per month
The enterprise package: From $1199 per month
As you go up through the different levels you gain extra features and as your subscriber list grows you can grow you package alongside it instead of having to include items you don't use.
Above all, GetResponse offers an 18% discount if you pay the full year upfront, and this goes up to 30% if you pay 2 years in advance.
Deciding which of these companies would give better value for your company depends on what features you will use, the amount of traffic your website receives and how many subscribers you have.
In conclusion, if you are a small business looking for email management and little else, then GetResponse's Pro package would probably best meet your needs and give value for money.
Mailing Services: What about Customer Service?
Both companies have good satisfaction rates. However, GetResponse's customer service has a much higher user rating than ClickFunnels's. Although they do offer telephone assistance and GetResponse does not.
In fact, the telephone helpline is something you might consider if you prefer to talk through problems rather than sort things out online. Each company has training and web support to help you keep things running smoothly.
Mailing Services: Do you work from a Mobile Platform?
While GetResponse can be used on all mobile platforms. ClickFunnels is currently not available on any of the mobile platforms (iPhone, iPad, or Android platforms). For many, this is not a huge issue but is something to be aware of.
Final Words
GetResponse would be a good choice if you simply want to collect emails and build an email subscription list.
Go for ClickFunnels if you are looking for an all-round business solution.
Each company offers a free trial so it is well worth trying them both out and seeing which one works the best for you.
My final choice would be ClickFunnels because of the variety of applications and flexibility of the platform.
So, if you want to learn more about this product, then read out these posts; What is ClickFunnels, How to make money with ClickFunnels, What is Share Funnels and ho to use it.
Thanks for reading through this entire post. Let me know what you think in the comments. If you interested in passive income then read this post Passive Income Ideas.
If you find this post useful, please share it! It costs you nothing, and it feels great for us! Thank you!