Building passive income streams online provides genuine financial freedom and flexibility. Nevertheless, it takes hard work, patience, a smart strategy, and hours of unpaid work to build passive income streams as a freelancer. However, the financial rewards can be worth it.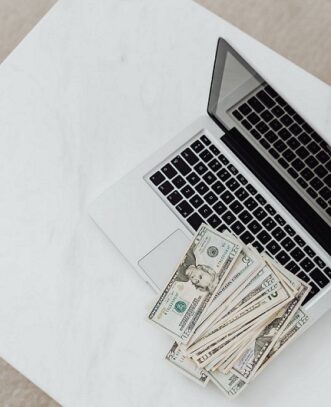 Here are some of the best methods for creating passive income streams, courtesy of Affiliate Penny:
1. Start a Passive Income Business
Building a passive income business has never been more straightforward. Popular passive income businesses can include dropshipping, selling digital products, and blogging. However, it's essential to select the correct business entity.
You might look into the benefits of getting an LLC (Limited Liability Company), such as more flexibility, less paperwork, and limited individual liability. That said, various states have different regulations regarding forming an LLC.
As a result, you must check the rules and regulations in your state. If you're unsure about doing the legwork yourself, use a formation service and avoid hefty legal fees.
2. Affiliate Marketing
If you enjoy using a product, you can recommend it to an audience through affiliate marketing. It's an excellent way to build passive income. You earn a commission whenever someone uses your referral link, and that's why over 80% of brands have affiliate programs.
Better still, you only need to handle the marketing aspect. It's low risk, easily scalable, and can offer enormous financial rewards. However, initially, you'll need to spend many hours growing your audience.
Check out What Affiliate Marketing is to know more.
3. Stock Photography
Since the growth of social media, millions of people have started taking photos. As a result, stock photography is an excellent way to build passive income from your photography skills. The stock photography market has grown 5% every year since 2017.
Shutterstock, Pexels, Pixabay, and online media houses pay for high-quality photos and videos. You only need a camera, laptop, and photo editing software. What's more, you can run your business on platforms like Shopify and tie in digital products.
4. Online Courses
Ask yourself the following questions: what skills do I have, and what can I teach others? Regardless of your hobbies and skills, you can create online courses for others. Experts believe the eLearning industry will surpass $243 billion in 2022.
The only downside to online courses is the initial time investment. It requires hours of unpaid work. However, once your course is complete, you can earn a substantial passive income without inventory.
5. Blogging
Although starting your blog can be a challenging task, especially if you're starting without a following, you can earn incredible passive income blogging.
However, you'll need to create quality content, marketing skills, and your niche. After all, with 518 million blogs on the internet, you need to stand out from the crowd.
Moreover, blogging requires robust dedication during the start-up phase. Most blogs don't make a cent in the first year, so you'll need patience. Popular blogging platforms include:
YouTube. The number one platform for video blogging.
Medium. An excellent blogging platform for writers.
Instagram. The best blogging platform for photographers.
Start Building Your Passive Income Today
Are you ready to start getting money from a passive stream while relaxing on a beach in Thailand? You can do so through different channels, including marketing, photography, courses, and blogging.
Affiliate Penny offers plenty of free tips on investing. Feel free to check out our Best Deals section, as well! And learn how you can prosper during a decline in econimic.