Imagine that everything you need to earn money online is a blog. Moreover, you do not need to develop, design your products or provide service of any kind. It seems ideal, yes? Welcome to the affiliate marketing world.
To make it clear, according to Statista, corporate spending on affiliate marketing will increase to $8.2 billion in the U.S. by 2022.
So, what are you waiting for? Start now, and be in a prime position to take advantage of that.
In this guide, we will go through the topics such as:
What is affiliate marketing
Why affiliate marketing matters
How affiliate marketing works
How much money to expect
What is affiliate marketing?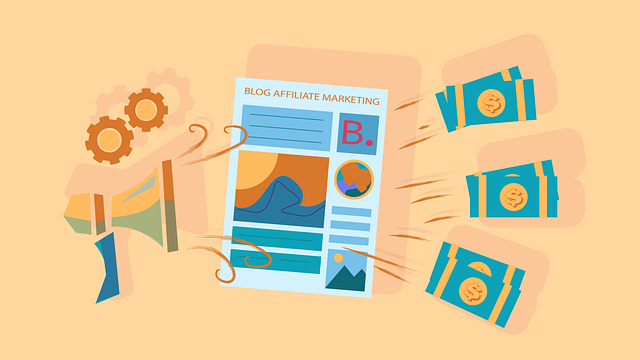 In a nutshell, you create a website, add some affiliate links and begin to earn the passive income you have always dreamed of.
More precisely, affiliate marketing is where you promote a product or a service of other merchants. So in return, you will get paid every time you drive a sale.
Typically, the commissions are a percentage of the sale price. However, sometimes, commissions can be a fixed amount.
Why does affiliate marketing matter?
Here I think of two reasons why you should consider looking at affiliate marketing:
1. Less cost and less risk than owning your product
Starting a business involves up-front costs for goods, employees, equipment, rent, advertisement, etc. All that makes things riskier and more costly. That to be said, for doing affiliate marketing, all you need is a website.
However, microsites, email lists, and video marketing will do the job. These are just some additional methods people consider to generate online income. And if it doesn't work out, all you lost was some time and a little money. But at the same time, you will get experience.
2. Affiliate business is easy to scale
A typical seller sells just products from one business. But you, as an affiliate marketer, can advertise goods from many different merchants and make commissions from all of them.
How does affiliate marketing work?
The process is quite simple, a dealer gives you and other affiliates a unique link. That means the dealer can track who was accountable for a deal. Often, the link will look like this:
www.affiliatepenny.com?affiliate=69
By clicking the link, a cookie will be saved on the device.
The purposes of affiliate cookies are:
To help the dealer to link the sale back to the affiliate;
Often, the cookie holds an expiration date. So you get paid even if the buyer delays their purchase.
Below is an example of how a cookie works.
So, think of a visitor to your website who reads a review about the best photo camera. The visitor then clicks on one of your affiliate links, which leads to a product on an online shop.
But, in the middle of the process, the visitor realized (s)he had no time to finish the purchase. So after some time, when (s)he finally has time (an hour, a day, or even a month in some cases) (s)he goes back to the online shop. To be precise, to the same shop where (s)he found the product.
Since the customer is shopping, (s)he decides to purchase a bag for the camera too.
And that is good news. Cause earlier, when the customer clicked on your affiliate link, the magic cookie was saved on their device.
Because of the cookie, you will get compensation for both products (purchases) even though you didn't promote the latter.
How much money can you expect as an affiliate marketer?
Frankly, there is no limit. However, it depends on the niche and how much work you put into it.
For instance, the most successful affiliates make six or even seven figures.
Precisely, Pat Flynn became an affiliate marketer in 2008. His first income in November 2008 through affiliate marketing was $8000, which increased to more than $50000 in 2013.
Another successful affiliate marketer, Anil Agarwal from BloggersPassion, reported earnings of $160,000+ in 2021.
But remember that these people have done an excellent job building their brand. It takes years of hard work to reach this level.
The success of others tells you that with hard work, time, and knowledge, you can potentially reach those levels.
Final thoughts
Honestly, everything I wrote above is the fundamentals, and using them will lead you in the right direction.
But do not expect enormous income or the liberty to quit your job overnight. Affiliate marketing, like any other business, takes time.
First of all, focus on making your first affiliate sale. And then, as your site grows, scale the sales.
Start affiliate marketing today to generate a decent amount of income.
Have questions? Let me know in the comments, ping me on Facebook, or write an email.