Business trends are continually changing and evolving. In order to stay on the cutting edge, it's important to keep up with best practices in your industry. Continuing your education is a great way to ensure you're developing your business acumen. It can also be used to ensure your small business is competitive in a crowded marketplace.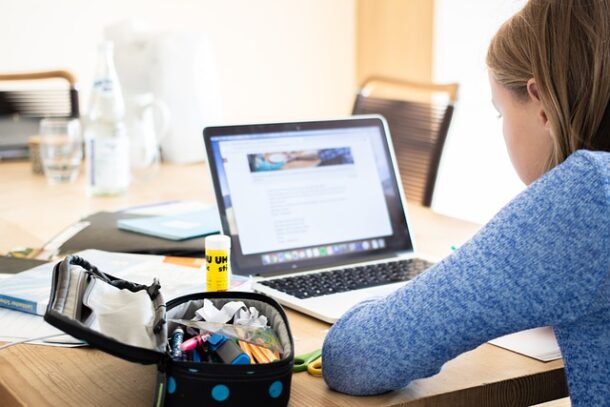 Business Evolution
Regardless of the type of business, you're running, it's always subject to economic ebbs and flows. How you pivot in the face of inevitable change will determine if your company can make it through lean — and booming — times.
Being well-versed in key areas of business functions helps ensure you have the know-how in operations. These key areas include assessing the financial health of your business, predicting market changes, analyzing competition, and making savvy investment and expansion moves.
Benefits of Continuing Education
Many small business owners think there's no time to devote to education. However, online education options make it convenient to study what, when, and where you want.
Keep in mind that returning to school as an adult learner is much different than being a coed on a college campus. You'll be learning skills you can put to use in your business right away, even before you finish your degree.
You're also likely to be part of other adult learning cohorts, which opens up networking opportunities. Not to mention, many professors today are working in their fields. So the information you get in a classroom will be relevant to real-world operations.
The U.S. Small Business Administration says that learning time management techniques while balancing work and education is another way to ensure success.
What to Study?
Studying accounting or a related field will provide you with practical, real-world insights you can utilize immediately. These include creating budgets, financing expansion, hiring staff, and ensuring financial stability.
Your life and professional experience will help you draw immediate connections between the ways in which marketing, economic and financial management are all essential components of your operations. You'll likely study business ethics, fundamental in running your business, and knowing how to train employees.
Combining Work and Studies
Small business owners are typically adept at time management and juggling competing priorities. Consider the time you spend on your education to be an essential form of professional development. That you prioritize with other key business functions.
Add classwork, group work, and assignments to your calendar as needed, and keep these "appointments" just as you would any other. You're likely to find studies to be engaging and informative, not burdensome.
Online education also gives you significant flexibility, allowing you to work on your own timetable. Robert Half suggests managing your schedule by creating project timelines and delegating non-essential tasks where possible.
In Conclusion
Launching and operating a small business venture while returning to school can seem like a heavy lift. But the benefits help ensure you have the tools to be successful. You can also save money by learning skills you might otherwise pay to outsource. Such as bookkeeping, budget management, and tax preparation.
Find the educational path that's right for you and your business, and get
started today!