The ability to make money through online marketing attracts people around the world. You know why? Because with this method you can make a lot of money! But, you really need a sales software to take all the advantages of online marketing. So, this guide will cover the full comparison of ClickFunnels vs Keap (Infusionsoft), the famous and the most popular ones in the industry of online marketing.
There are various tools out there in the market that helps in online marketing. But, ClickFunnels and Keap (Infusionsoft) are the most effective. Both of them have many similar features and hence it is difficult to choose one from these. That is why I will give you a clear idea on which one suits your business and which one you should go with.
Overview of ClickFunnels vs Keap (Infusionsoft)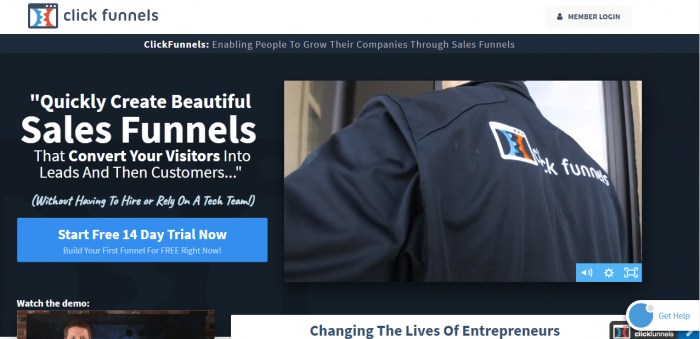 ClickFunnels is the tools designed especially for small businesses and digital marketers using which you can easily create funnels. To clarify, the software allows you to create:
Landing page
Up-sells and Down-sells
Email marketing
Payments
and many other features that we will soon take a look at
Moreover, the custom product page can really be useful if you have a few products. If you want to learn more about this awesome software, then read my complete review of ClickFunnels.
In addition to this you may want to learn how making money with ClickFunnels.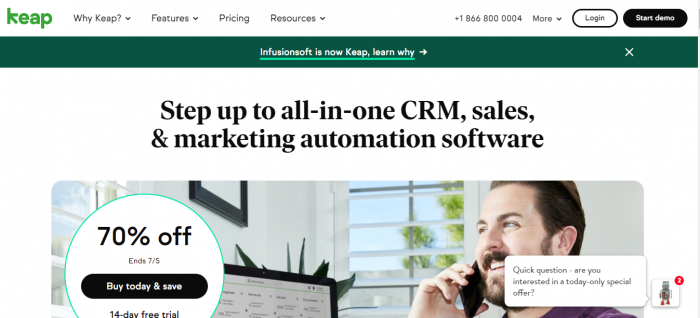 On the other hand, Infusionsoft is for the mid-size companies and for the enterprise level businesses as it can easily integrate with CRM. To clarify, the tool gives you various features
Messages
Appointments
Client management
Pipeline
Marketing Automation
Quotes
Invoices & Payments
Reporting & Insights
In addition, there are many email marketing features that will drive sales like crazy.
Mandatory Features of ClickFunnels vs Keap
(Infusionsoft)
So, in this ClickFunnels vs Keap comparison, we will take a look at some of the mandatory features, pricing, and support. Depending upon your need, you can easily choose one.
Landing pages
Landing pages are one of the most important features and most of the tools have it including both of our competitors here. You will get a landing page builder with lots of features in both the tools, ClickFunnels and Keap.
A landing page is important and having a beautiful landing page will convert more visitors into your customers. Also, you can use this page for your advertising campaign to take all the advantages of online marketing.
ClickFunnels landing pages
Talking about ClickFunnels, here you will get the easy to use landing page builder with all the features. You can add all the fields and there are many ready-made templates also available that you can take advantage of.
If you are planning to create a landing page, you can simply add the elements using their drag and drop builder. They have great landing page design for a membership website, e-commerce website, and almost all the others.
Keap (Infusionsoft) landing pages
On the other hand, when it comes to Keap, it is a little bit hard to create a landing page. For the non-designer, you might have to invest a little bit of your time to create the best page.
However, both the tools have a lot features. Some of the features include adding:
A header and title
Email
Opt-in and pop-ups
Meta data
Pixels and Google tag
Custom CSS and JavaScript
So, if you want to take all the advantages of online marketing and build an awesome landing page without headaches, ClickFunnels is your choice.
Moreover, I choose ClickFunnels because I'm not so tech savvy person and I like using drag and drop functionality ClickFunnels provides.
Sales funnels
Creating Sales Funnels is a great way to not only sell one product but also offer all the add-ons in the same page itself. One of the best advantages of online marketing is that you can easily target your customers.
Hence, you can quickly point out the customer's problem and offer your solution using a funnel.
ClickFunnels sales funnels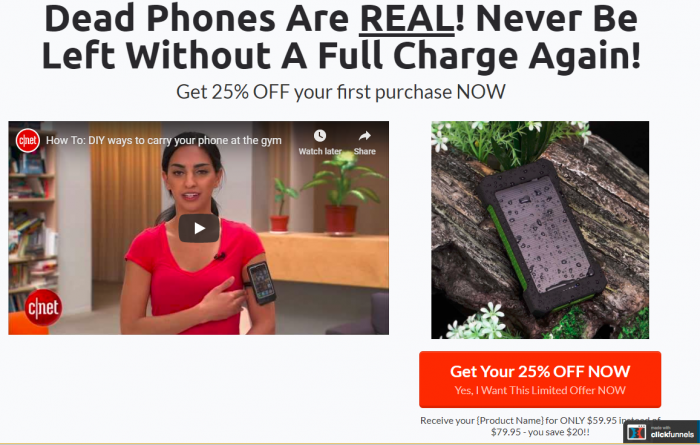 Without a doubt, ClickFunnels has outstanding ready-made funnels. They have six funnels that you can quickly set up and start using. Whether you want to host a webinar or you simply want more sales for your eBook, there is a funnel for you.
The setup is quick and easy, also you can quickly customize the funnels in no time according to your requirements.
By the way, if you need a sales funnel, you can use my awesome eCommerce funnel for free. Hence, I share it with you! Learn more about ClickFunnels Share funnels.
Keap (Infusionsoft) sales funnels
When it comes to Keap, you can surely create the funnels but it is a long process.
Although, there is an easy interface to create powerful funnels it is better to save time and use the ready-made funnels. This is the mandatory feature that is not available in the Keap.
Hence in ClickFunnels vs Keap, without a doubt, ClickFunnels is the best. If your main purpose to use the software is to create sales funnels, you should not think twice and go for ClickFunnels.
You can quickly use the funnels for any purpose. Moreover, there are six pre-built funnels you can customize it according to your need to make sure that it fits your business.
Email marketing – One of the best advantages of Online Marketing
Email marketing is must if you want to take all the advantages of online marketing. It will convert more than 40% of the visitors.
If a visitor has opened your product page, submitted their email address and they don't buy it. They are more likely to purchase from you if you send them a reminder after certain days.
The above procedure can be done using email automation. Using the automation, you can simply set when the customers receive an email. For example, you can create a flow as in if the customers leave your website after adding items in cart, you can send them a reminder in 2 days.
In the same way, if they haven't added the item in the cart and left directly after taking a look at the product page, you can add them in a different list and send them a personalized email after 3 days.
You can do all the things including email automation in both ClickFunnels and Keap. Their dashboard will help you to create the full flow of your email marketing campaign with ease. You can also directly add the user to the autoresponder list according to their activity.

ClickFunnels implements automation features using ActioneticsMD using which you can easily send follow-up emails, direct messages, and more. But, if you want full automation features, you can go with Keap.
Whereas for most of the people, ActioneticsMD will do the job. So, we got almost tie between ClickFunnels vs Keap when it comes to email marketing. You can choose one as per your requirements.
Although ClickFunnels and Keap are best in automation, there are other tools, GetResponse, for instance. Learn more by reading review of ClickFunnels vs GetResponse.
Integration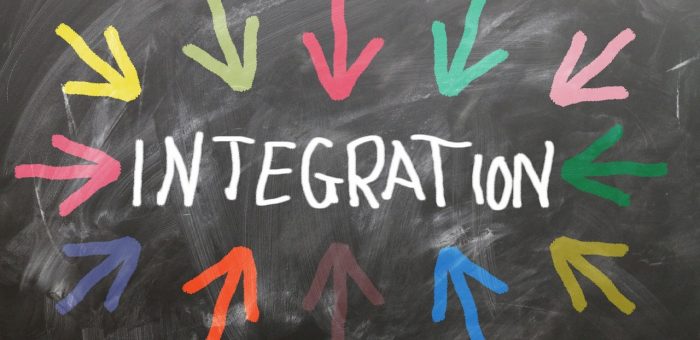 Both of the software are amazing when it comes to integration. There are many tools available that you should use. Some of them are to make email marketing better while other tools are to simply increase sales.
One of the main advantages of online marketing is that there are various services and tools that can work and integrate with each other to give you powerful results.In the same way, there are many tools available that can be easily integrated with both the tools we are comparing.
If you are looking for the integration of the enterprise tools and the business tools such as Help scout, velocity, Marketplace, GroSocial, Bitium, then you will find all of these in Keap. In other words, these are the integration mostly used for either mid-size company or for the enterprise level company.
In the same way, if you see ClickFunnels, you will get all the integration options that are for the small and medium size businesses or an individual. For instance, you will get here all the email marketing integration, payment integrations along with the integration options for some of the popular webinar tools and services.
Therefore, if you are taking the advantages of online marketing and using the webinar to convert users, you can surely use ClickFunnels.
This is the whole list of integration from their official website.
ClickFunnels
Email: GetResponse, AWeber, ConvertKit, Drip, MailChimp, Mad Mini
Marketing: Constant Contact, HubSpot, MaroPost, Sendlane
CRM: Active Campaign, Keap (Infusionsoft), Sales Force
Webinar: Ever Webinar, GoToWebinar, Webinar Jam Studio
Payment systems
Webhooks
Zapier
ZenDirect
YouZign
Twilio
WordPress
Facebook
SlyBroadcast
ShipStation
SalesForce
Ontraport
Kajabi
Interspire
HTML Form
GVO PureLeverage
Keap (Infusionsoft)
Analytics: Wicked Reports, Sherpa Metrics, Graphly
Appointments: Booker, AppointmentCore, ScheduleOnce
eCommerce: BigCommerce
Lead Gen: OptinMonster, Justuno, Privy, DilogR
Mail: Outlook, Gmail
WordPress
Zapier
Help Scout
FOMO
Zendesk
Map My Customer
PicSnippets
PlusThis
Leadpages
ZenDirect
ClickFunnels
Jibely
Mobit
FixYourFunnel
Shopify
Woo
Xero
If you don't know how to use ClickFunnels to make money online, then read Making Money With ClickFunnels. In addition to this, download a FREE 4 day training session showing you exactly how you can start your own online business.
So, there is no specific winner here, you can choose the one that you want. Both of them have numerous option for integration, you can go with the one that you want to work with. But, make sure you check out all the tools that you are using.
Pricing of ClickFunnels vs Keap (Infusionsoft)
The pricing is an important factor that everyone should consider. Let's take a look at the pricing to know more about both of these amazing tools.
Keap (Infusionsoft) pricing
You can get the Keap (Infusionsoft) membership at $79 a month, Grow plan. However, they have OTO (One Time Offer) at $23 a month. Please note that his pricing is for the basic package and if you want to upgrade your plan, you will have to pay more.
For instance, in the basic plan you can have up to 500 contacts and upgrade it later when you have more customers.
So, in the Grow plan you have:
CRM
Segmentation
Appointments
Business phone line and messaging
Quotes, invoices and payments
However, here you won't get the sales pipelines and e-commerce features. To add them all in your list, you must pay more. There are many plans that will suit most of the users. So, you won't have to worry about paying more.
ClickFunnels pricing
Whereas on the other side, ClickFunnels plan starts at $97 a month, this is Startup plan. Where you can:
Create up to 100 pages
Create up to 20 funnels
Have up to 3 domains (One is FREE)
Hosts up to 20,000 unique visitors
Hence, for more pages, funnels, and visitors, you will have to upgrade to a different plan.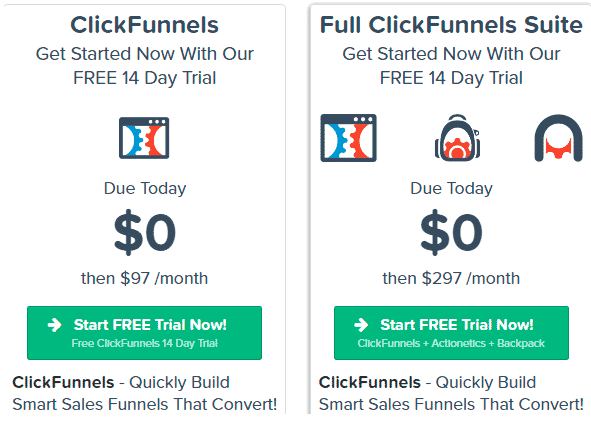 Moreover, they have a shared plan at $19 a month after your trial period, if you want to try out. However, here every resource is limited and you can only create 3 funnels, read more here. In other words, it is good if you want to try out first and see if you can use it for your business.
Start ClickFunnels Free Trial Today!
In conclusion, if you are waiting for results of ClickFunnels vs Keap (Infusionsoft) in terms of pricing, ClickFunnels is slightly good when compare to the Keap. The only reason is that there are a lot of important features. The landing page builder missing in the Grow plan of Keap.
Support and User review

The one thing that is most important in choosing any of these online services is the support. Even if you think you don't need the support, you should go with the one that has all the options.
So, ClickFunnels has various support options, you can go with the email, phone support, and you can also go with the live chat option. There are also various training videos, FREE eBooks (Cookbook PDF, Expert Secrets, DotComSecrets) available that you can take advantage of.
Keap has phone support and email support which is really quick and solves all your queries. However, they do lack the live chat support option. You will only get the live chat in ClickFunnels. Also, there are lots of training materials available that you can use to learn more about the tool.
Not to worry as you will find a lot of help online, because of the huge community they have. There are thousands of videos on both of these tools that you can simply Google and find out. It shows everything on how you can increase your sales with these tools.
Final Words for ClickFunnels vs Keap (Infusionsoft)
Above all, you surely might be looking for a clear answer here on which one is better. We have almost given the answer to all the factors in the ClickFunnels vs Keap (Infusionsoft) comparison but here we will tell you which one you should go with.
Conclusion
Firstly, for most of the people who are individual creators and small or medium business who have fewer requirements, you should go with ClickFunnels.
The reason why you should go with ClickFunnels is that they have ready-made funnels built for you and the landing page builder is super easy to use. Moreover, in the future, if you need, you can simply integrate with Keap (Infusionsoft) by using integration options. Try ClickFunnels for free now!
Secondly, you can surely test out the tool by going with their shared plan. Therefore, you can start working on the tool directly and enjoy the advantages of online marketing with the funnels and landing pages. Start free 4 day training now, learn how you can start your own online business!
Whereas on the other hand, Keap (Infusionsoft) surely has a lot of features but it is hard to understand and use. Also, the number of pre-built things given are less. So, you or your team will have to learn and understand the tool first in order to take the full advantage.
Therefore, it is not suited for beginners or small business. Keap is for the mid/big-sized company and the enterprise companies that have a team. Also, it will take more time to create amazing sales system. So, this should be kept in mind before going with this tool.
Free resources
Grab these free eBooks: Cookbook PDF, Expert Secrets, DotComSecrets.
Do you need an eCommerce funnel? Take my awesome eCommerce funnel, I share it! Read this article to learn more.
Start list building program for free, grow your email list! Sign up required.
Get access to 4 day training session, learn how you can start you own online business training.
So, thanks for reading through this entire post. I hope I have answered your questions. But, contact me if not, and please let me know what you think in the comments.
If you find this post useful, please share it! It costs you nothing, and it feels great for us! Thank you!